Echelon Stride-5s Treadmill Review
Best Buy Award(s):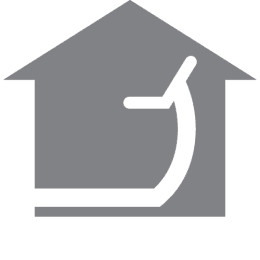 Home Use
Under $2,500
This Treadmill Could Be For You If:
You're a dedicated runner who needs comfort and stability.

You have space for a large, 315-pound treadmill.

You need a motor that supports long distance running, interval training, and hill training.

You're a larger user than needs a treadmill able to support up to 400 pounds.

You want a large 24″ HD touchscreen.

You can afford an upscale model.
The Echelon Stride-5s treadmill serves as the top of its brand's lineup for the 2022 season and with good cause. Spacious and powerful, it's a sizeable treadmill and requires some space in your home. Some of the big plusses include a 24″ HD screen built for interactive training with the Echelon Fit app, a 3HP motor, and super-sized 22″ x 60″ running surface. With a 0-15% incline and 16 levels, as well as up to 12.5mph in speed, there's little chance you'll outgrow the Echelon Stride-5s treadmill.
Echelon also brings a Duro50 Cushioned Suspension system to its extended running deck for support on long runs. Measuring 36″ x 81″ x 63″ and weighing 315 pounds, the treadmill can support a whopping 400 pounds in user weight. This kind of durability is especially important if you have concerns with your joints. The Echelon Stride-5s comes atop the entry-level Echelon Stride and mid-range Echelon Stride-s. Priced at $2,499.99, it's one of larger, pricier units on the market. Performance-wise, this model feels a lot like the new NordicTrack Commercial 1750 . Having assembled both for use in my own home, I'd say the biggest difference is the Echelon unit sports a 24″ screen over the NordicTrack's 14″ and whether one prefers iFit training over Echelon's fitness app.
The Echelon Fitness App offers a dynamic workout experience guided by professional trainers in both live and video routines. Not just for runners, the app sports workouts for strength, hiking, yoga, Pilates, as well as biking, rowing, and mindfulness. Designed to work with any of the Echelon machines, it comes with its own dynamic community full of leaderboards and regular contests. Priced at $34.99 a month, an annual membership can be purchased for $33.33 per month, or a 2-year commitment is $29.16 per month. At present, purchase of the treadmills with an annual plan comes with a free iPad, while purchase of a two-year plan brings a complimentary Echelon rower.
I must say, the Echelon Stride-5s screen is a big bonus. One point of note, if you're going to assemble this treadmill inside your home, have help available. My father, brother and brother-in-law all had to help me with this unit which does weigh about 315 pounds when assembled. The good news is it can support up to 400 pounds in user weight and even a 6'3″ 250-pound senior citizen like my father felt at ease on it.
Other helpful information includes purchase comes with a 30-day money-back guarantee. One downside is the warranty. Purchase comes with a 1-year plan, with an additional year able to be added for $119, and a 3-year warranty plan for $199. Most comparable units offer at least 10 years for the frame and 5 years for the motor.
Echelon Stride-5s Treadmill Treadmill - Key Specs:
| | |
| --- | --- |
| Star Rating: | 4.2-stars |
| Motor: | 3.0 HP |
| Incline: | 15% |
| Running Area: | 22" x 60" |
| Folding: | Yes |
| Top Speed: | 12 MPH |
| Weight Capacity: | 400 LBS |
| Dimensions: | 81" L x 36" W x 63" H |
| Built-In Programs: | Echelon |
What We Like:
Quiet Motor:

If you want a quiet treadmill, the Echelon Stride-5s delivers with a 3.0 AC motor. Suitable for long, runs, High Intensity Interval Training, or easy walks, the Echelon motor is solid.

24″ HD Touch Screen Control Panel: One of the larger screens on the market today, the 24″ screen provides a dynamic workout experience by way of the Echelon Fit App. The screen does not work with other apps, but the treadmill can operate in manual mode and use it as a display if you discontinue the app.
Echelon Fit App:

A global community of fitness trainers and partners, the Echelon Fit App is priced comparably with others of its kinds and allows users to download and carry it on mobile devices. In addition to runs and walks, the app also features strength, Pilates, and yoga.

Incline/Speed:

This treadmill features 16 levels of incline and up to 15%. Using this feature can significantly increase caloric burn as well as add an element of strength training to your hike. You can run up to 12.5mph on this treadmill, which is plenty of action irrespective of your training level.

Tread Belt:

This 60″ x 22″ tread belt gives you plenty of space to move, and at 2 inches wider than the industry standard, it easily accommodates larger individuals. What's more, the belt's thickness helps to minimize the amount of noise it makes while offering better overall longevity.

Cushioning Preferences: Engineered with a Duro50 Cushioned Suspension system, this treadmill is easy on your joints

. Keep in mind that a good cushioning system can reduce impact on joints by about 30%.

Cooling Options: The treadmill has a fan to help stay cool while training.
Weight Capacity:

This is a pretty heavy-duty treadmill and can support users of up to 400 pounds.

Excellent Customer Service: Customer service is quick to respond. Current customers receive 24/7 service support. I've called them by phone three times and talked to a human quickly on each occasion.
What We Don't Like:
Assembly:

It's a big treadmill and you will need help, or arrange for in-home installation. One person simply cannot handle a deck that length and weight alone. 

Short Warranty: Given the price tag, I'd expect a minimum of 5 years, preferably 10. Frankly a 1-year warranty is quite abnormal for a unit of this kind.
Our Verdict:
If it weren't for the warranty, I'd say it's one of the best deals in it's class. In terms of price and performance, the Echelon Stride-5s matches up well against the NordicTrack Commercial 2450 or NordicTrack Commercial 1750. The fact that it can support up to 400 pounds of user weight affirms the structural quality. I've been quite impressed with both the Echelon Fit App as well as NordicTrack's iFit package and since they're priced the same, I'd say it's a matter of taste. If you don't have any experience with them, you'll like either one. If you're in the market for a $2,500 treadmill of this size though, you'll probably want a better warranty than just one year. 
Echelon Stride-5s FAQs
Can I watch TV on a Echelon Stride-5s treadmill?
No, the 24" HD touchscreen is built to work with the Echelon Fit App.
Is the Echelon Stride-5s difficult to assemble?
Assembling the treadmill is not complicated, but it's a large unit and you'll need help. I had three other people helping me and it took a little more than an hour.
Can you use this treadmill without the Echelon Fit App?
Yes, it will work in manual mode, but you'll lose out on a lot of value.