A Guide to FitU by Horizon Fitness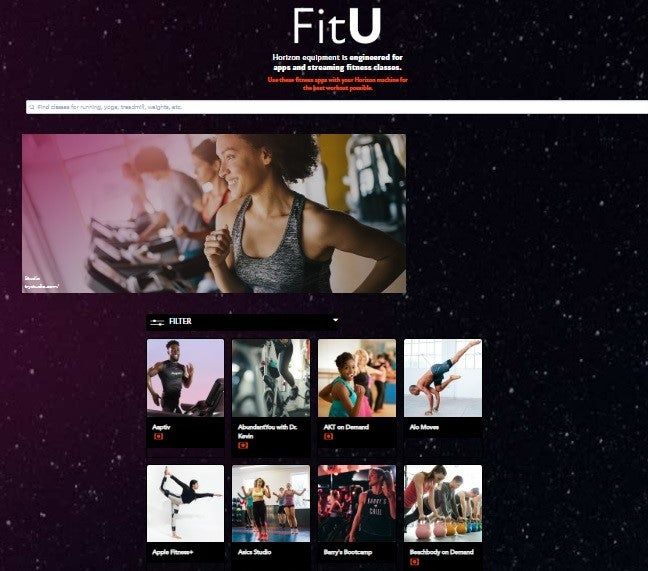 Everyone has their own fitness goals. Building muscle, losing weight, improving endurance, increasing flexibility, enhancing balance, polishing up proprioception, and boosting agility are all very targeted objectives that require specific exercises. It can take hours of your valuable time to create the workout variety necessary to continually achieve new gains and keep exercise interesting. It's worth it, however, since greater variety in moderate to vigorous physical activity is directly tied to long-term weight maintenance. 
Horizon Fitness offers the equipment and accessories to meet these goals, and they've taken things a step further. With their FitU library, you can browse dozens of the hottest fitness apps on the market, all of which are compatible with various Horizon products.
Table of Contents
PROS
Expansive options for any fitness goal

Focus your equipment investment on quality 

Plenty of free apps available under the FitU umbrella

More apps being added as they become available

Exercises for strength, flexibility, cardio, balance, agility, and much more

Access to professional and highly-targeted guidance
CONS
No built-in touchscreen with equipment

No remote trainer controls
What Is FitU?
FitU isn't a fitness app. Rather, it's an umbrella under which a wide variety of some of the best fitness apps available have been vetted and categorized by Horizon based on the corresponding Horizon equipment each is compatible with. 
Horizon products are designed with quality build in mind. Rather than focusing on fancy touchscreens, they take a "bring your own tech" approach. Most of us have smartphones and other devices, and Horizon cardio equipment is equipped with everything you need to integrate the tech you already have into your workout. With built-in device holders, Bluetooth connectivity, and a rapid-charge USB port, you have everything you need to stream media and keep workouts engaging.
What Makes The Horizon Tech Approach Unique?
Many fitness brands include tech that's restricted to compatibility with specific fitness apps through which a partnership has been established. While they're often equipped with touchscreens and built-in technology, here's where Horizon stands apart:
Your investment is more targeted on quality build than tech.

You can use tech you already have rather than buying more that's restricted to use with your machine.

Access to a vast variety of apps is at your fingertips, and Horizon has done the hard work of exploring compatible options based on equipment type.
Horizon Treadmills and FitU Compatibility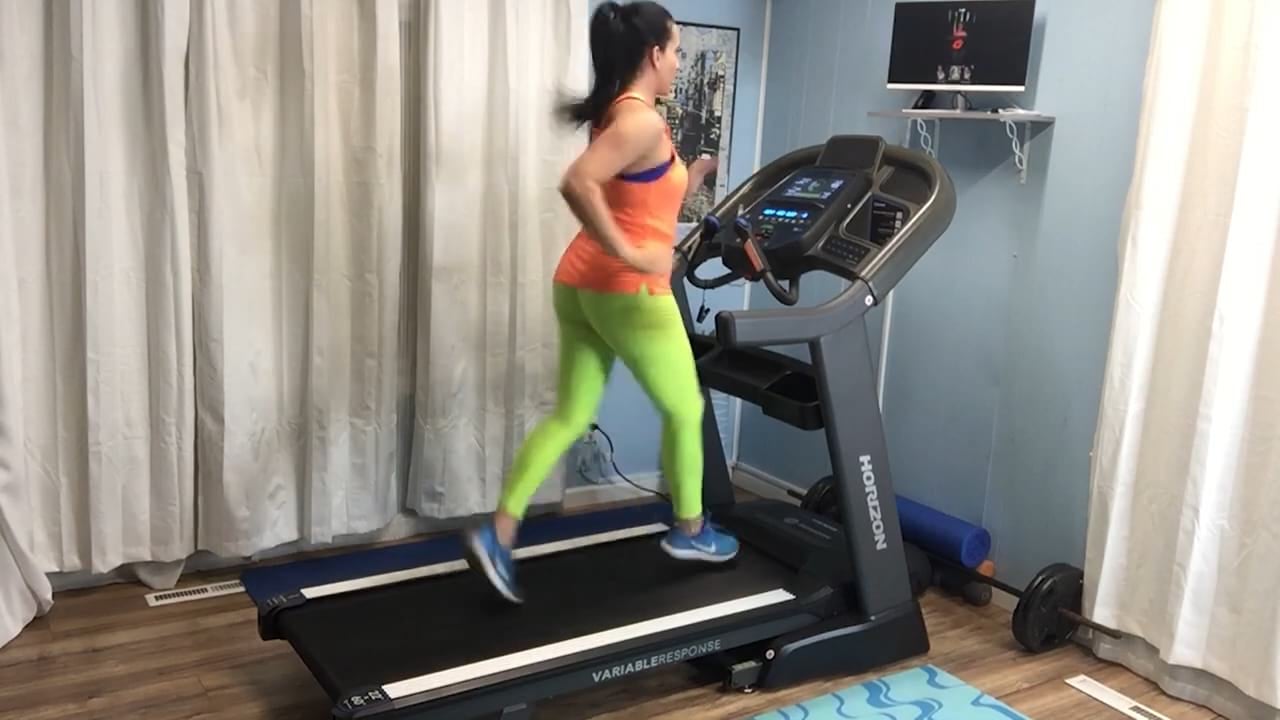 Now that you have an understanding of how FitU works, let's take a look at how the app selection has been categorized based on equipment type.
Treadmill workouts provide a great way to lose weight, knock out cardio, and even build muscle and improve bone density when you explore incline options. FitU maps out over 30 exciting app options compatible with the use of Horizon's two treadmill series. 
Their Go Series, as the name suggests, includes three models that are built to "get on and go". Equipped with simple setup and one-touch controls, they're designed to make working out quick and easy. Walkers or those who plan less intensive runs should check out the T101. The Go Series intermediate trainer, the T202,  features a larger running deck and more expansive incline and speeds. The T303 model provides more advanced features like custom interval settings and timer. 
Horizon's Studio Series treadmills are built for interval training and perfect for streaming classes through FitU. For around $1,000, the 7.0 AT offers smart design and quick controls that keep up with your training intensity. Taller runners will benefit from the larger running deck on the 7.4 AT model, and the advanced 7.8 AT ups the ante with a multi-color feedback display and 20-minute fat-burning program.
My Top Three Favorite FitU Treadmill Apps
Under the FitU umbrella are apps compatible with elliptical machines, rowers, suspension trainers, and accessories that incorporate both cardio and strength training. Keep reading to learn other ways to expand your exercise options.
Indoor Cycles
Looking for a good sweat while reducing stress on your joints? Horizon offers four models of studio bikes featuring three styles. For a standard biking experience, their GR3 and IC7.9 models mimic real road cycling without leaving the house. The Comfort R recumbent bike is perfect for added comfort and lumbar support, and those who want the outdoor feel with added stability can check out the Comfort U upright bike. FitU helps you diversify your cycling experience with numerous apps that push your limits and keep things interesting. 
My Top Three Favorite FitU Indoor Cycle Apps
Ellipticals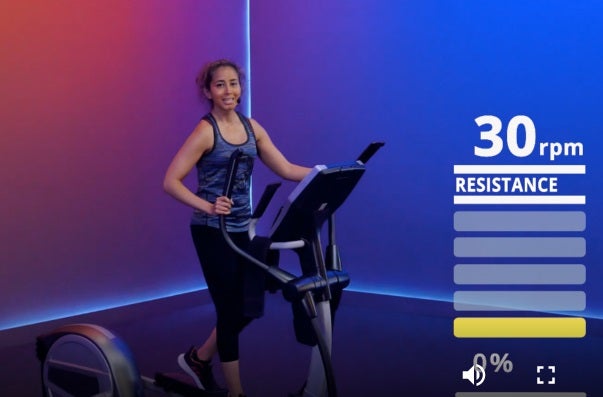 Elliptical training is a great alternative to treadmills if you have knee issues as the repetitive impact of every step is eliminated. Horizon's Go Series features advanced power incline, intuitive controls, 1-touch keys, and up to 20 levels of power incline and resistance depending on the model. For more advanced training, their 7.0 AE is high-quality for excellence in performance and allows an expansive incline range from 0-100%. Those on a budget can score the EX-59 for under $500 and still take advantage of 10 magnetic resistance levels and a lifetime warranty. 
My Top Three Favorite FitU Elliptical Apps
Rowers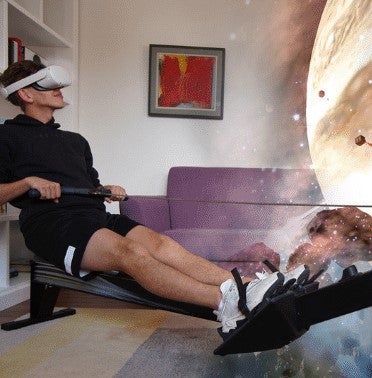 Rowing machines, also known as ergometers, provide a great way to work both the upper and lower body to strengthen muscles while providing an excellent cardio workout. A low-impact exercise tool suitable for most fitness levels, rowers provide an efficient way to build power and endurance, and Horizon offers two options. The Oxford 3 model provides five built-in programs and manual magnetic resistance while the upgraded Oxford 6 rower delivers electronic resistance and 12 programs to supplement FitU training. 
FitU Rower Apps
Suspension Trainers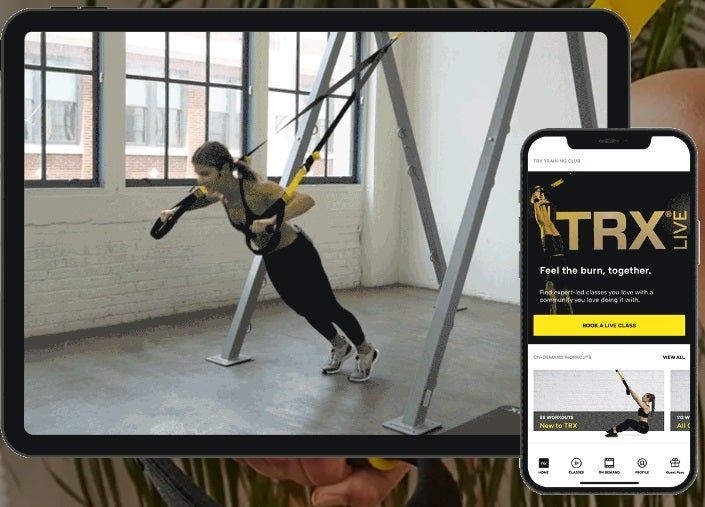 Cardio is a critical component in health and wellness, but it's important not to overlook strength. Horizon's Ziva Performance Bodyweight Trainer System can be a great add-on to your treadmill purchase at just $99. With adjustable straps, it's easy to install on doors, rafters, beams, trees, and more. FitU has you covered with TRX Live where you can explore expert guidance and live classes.
Accessories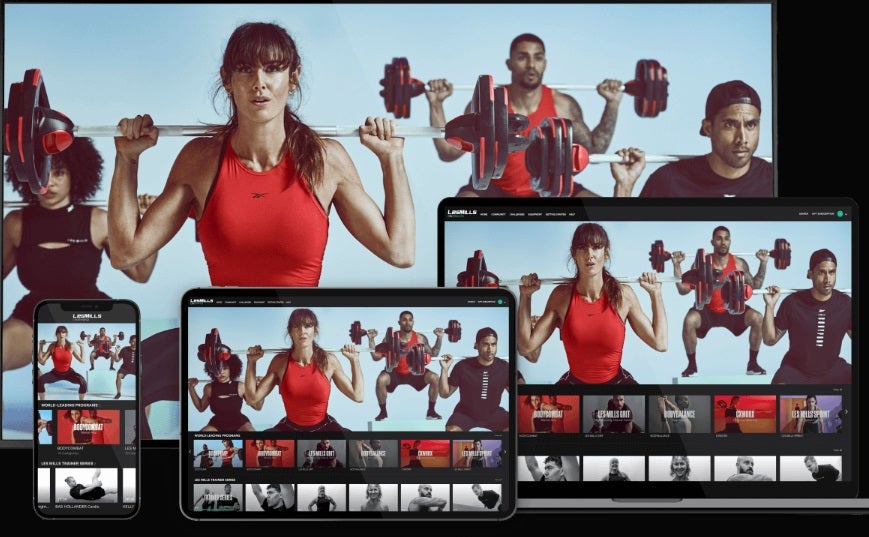 Take your fitness to the next level by exploring Horizon's variety of exercise accessories. From dumbbells and battle ropes to resistance tubes, yoga mats, benches, and more, there are plenty of ways to customize your home gym to incorporate the types of training you enjoy, thus increasing the likelihood of long-term exercise adherence. 
As you shop Horizon, I'd strongly recommend making the most of FitU by exploring the more than 30 apps to find supplemental training experiences you'd enjoy. Many of the accessories are inexpensive and can be a great add-on to a more expensive purchase like a treadmill. The extra investment can go a long way in enhancing your exercise experience. 
My Top Three Favorite Accessories for FitU Training
FitU: Final Verdict
Where some manufacturers integrate a specific program into their built-in technology, FitU is a unique approach. You're not restricted to a training experience that may or may not provide the variety of exercises you need. I love that Horizon has already done the hard work of scouring the multitudes of fitness apps on the market to pinpoint the ones most suitable for use with their equipment. For anyone who wants to focus more of their investment into build quality rather than technology, Horizon is what I always recommend. 
On the flip side, bringing your own tech to the table has a few caveats. For starters, devices like smartphones and tablets aren't usually all that large, and this can make them harder to see than larger touchscreens. Furthermore, more immersive apps that incorporate scenery into workout sessions are more difficult to realistically simulate. You also lose the ability for trainer remote controls that adjust variables like speed and incline to match the workout precisely. 
So, is the FitU experience by Horizon right for everyone? No, but it can be the perfect solution for the fitness enthusiast looking for excellence in machine durability expectations at a low cost. By using technology you already have, you're positioned to explore a large window of opportunities in programming options.
FitU FAQs
How many apps are included in FitU?
FitU currently contains over 30 apps with more being added as they become available.
Is FitU an app?
No. FitU is a listing of a variety of apps that can be used with a variety of Horizon Fitness products.
Does FitU cost money?
Many of the apps under the FitU umbrella offer free version with the opportunity to pay for more advanced features.
What devices work with FitU?
It depends on the app you choose to work with, but most are compatible with Apple and Android devices.
How do you access FitU options?
Horizon lists FitU apps on their website without a paywall.