We started out in Minneapolis. We love the mini-apple. What we aren't so keen on there? The winter weather. It's so cold that Minnesotans have put pedestrian tunnels between buildings. You don't want to run outside in Minneapolis. Sometimes, coach had us running on treadmills by November. That's where it all began. Our treadmill reviews contain honest advice from one trainee to another. If a track doesn't work for intense training, we'll tell you. If a treadmill costs too much, we'll tell you that too. Want to find a winner right away? Check out our Best Buy Picks. As well as providing objective treadmill reviews, we frequently post expert articles about treadmill workouts, maintenance and other related topics in our article section and our blog.
Meet the Team
Justin Mastine-Frost
Editor-In-Chief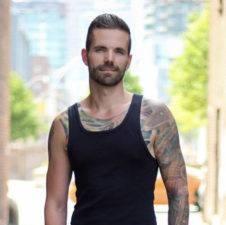 From construction foreman to automotive technician, and journalist to senior editor, it's safe to say that Justin's career has been a diverse one. This journey has granted him a discerning eye for quality in product construction and engineering, as well as market positioning. Justin fuses his technical know-how with a personal love of fitness to bring the TreadmillReviews.net community a thoughtful curation of objective treadmill reviews. Whether it's deciphering which treadmill is best for your training preference, or debating the value of the latest trend sweeping the treadmill world, you can rest assured that our insightful reviews will help you make the right purchase decision for the long term.
Amanda Brooks
Running Guru
In April 2002, I crossed the finish line of my first ever race huffing and puffing. It took me 2:17 to run that hilly half marathon course and I am sure there was some cursing along the way, but mostly there was tremendous, overwhelming pride. Years and thousands of miles later, that same pride is what gets me out the door for runs from 3 to 26.2 miles. Running now is a place of peace for me to solve the problems of the day, outline new story ideas and ponder big dreams. It's often on my runs that I come up with new ideas to help my cadets overcome IT Band issues or avoid runners' trots! So I think it's fair to say that my training greatly benefits them. Coaching runners was a natural progression of using my personal passion and the online challenges I host through www.RunToTheFinish.com.
Dr. Neil Bhasin
Chiropractor and Personal Trainer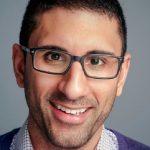 As a chiropractor and personal trainer with over 10 years of industry experience, Dr. Neil Bhasin successfully helps people on their journey to health and wellness everyday. He is also the current clinic director of Strength-N-U. We thought Dr. Bhasin was the perfect candidate to help us objectively review the treadmills of today and tomorrow. Our reviews feature his professional perspective on the machines and whether they can help you reach your fitness goals in a healthy way. You can catch his video reviews on some of the top-rated models on TreadmillReviews.net.
Nicki Karimipour, PhD
Contributor and Health Advisor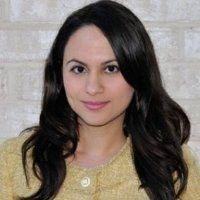 Dr. Nicki Karimipour is a communications expert and experienced researcher. She obtained her master's degree and Ph.D. in Health Communications from the University of Florida. She has previous experience in writing and editing for both print and online publications, and almost a decade of experience in teaching health writing, public health, and public relations at the undergraduate and graduate level. She is based in Los Angeles, California and currently works at the University of Southern California as a director of communications and clinical research. Follow her on Twitter: @NickiKPhD