NordicTrack Commercial X22i Review
Best Buy Award(s):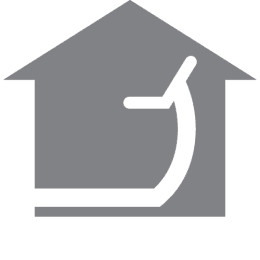 Home Use
This Treadmill Could Be For You If:
You want to work out with a large, interactive screen which tilts and pivots

You want to work out with iFit and enjoy scenic running trails

You want a machine with a whopping 40% incline and -5% decline

You want a machine that offers an upper body workout as well as lower
NordicTrack named their high-powered incline trainer treadmill the X22i after its super-sized 22-inch wide touch screen which tilts and pivots. The HD display supports immersive training experiences with customized workout programming and 30-watt audio speakers. Users can enjoy HD augmented reality to virtually tour the world via immersive Google Street Views or access iFit video workouts designed and led by famous personal trainers in fitness studios around the globe. Who needs an expensive gym membership or personal trainer with an interactive treadmill screen like this? Freshly updated for 2022, NordicTrack has new AutoAdjust Technology for quicker incline and decline, as well as ActivePulse Technology for interactive heart rate training. 
See our Video Review of the NordicTrack Commercial X22i
There's more to the machine than the screen though. HD programming won't complete your workout for you, so thankfully the X22i delivers plenty of options for users of all ability levels, wherever you're at in your fitness journey. Like all NordicTrack Incline Trainers, the X22i has a maximum incline of 40%, as well as a power tilt down to a maximum of 5%. Through the various incline and decline settings, treadmill training can prepare you for outdoor activity by working your muscles in different ways for rapid improvements in strength and tone.
Incline training is ideal for weight loss as well. By walking or running on the most extreme incline setting, you can burn calories at about five times your usual rate. To keep you entertained through the burn, the track will change incline in sync with the program or Google Street View workout you choose to view on-screen.
One of the most cutting-edge treadmills on the market, the NordicTrack X22i also features an Android 9.0 OS for faster process Bluetooth headphones and heart rate capabilities, dual AutoBreeze™ workout fans to keep you cool, and many other amenities. The X22i also comes with an iFit Bluetooth chest strap so you can keep on top of your workout stats accurately and comfortably.
Although the full price is $3,299, purchase includes a pair of NordicTrack's adjustable dumbbells worth $349 as well as 30 days of the Family Membership to iFit.
What We Like:

Incline Training:

The X22i incline trainer deck has a tilt range of -5% to +40%; this is about double the incline/decline range of the best standard treadmills. With each incline setting your muscles are challenged in different ways, allowing users to target specific muscle groups. You'll also benefit from especially rapid calorie burn (up to five times your usual rate!). Compared to non-incline training like walking or running, the X22i allows you to put less impact on your joints, ligaments, and tendons, which minimizes the risk of strain and promotes better endurance.

Quiet Running: The X221 is consistently being ranked as one of the quietest units on the market today.
Integrated Sled Push: Equipped with a built-in push bar and sled grips, the treadmill allows users to put some drive into their programming.
22-inch Touch screen:

The X22i has a 22-inch HD touch screen display that tilts and pivots.

Updated Bluetooth Capability: On the previous generation machine you could connect your phone to the treadmill via Bluetooth to play your favorite workout playlists through its speakers. Now, NordicTrack has taken things a step further, allowing you to pair your Bluetooth headphones to the unit so you can follow instructor-led training without disrupting the rest of the household.
iFit:

The X22i's 22-inch display means you can enjoy your free,

30-day iFit membership in full view and clarity.

With this advanced personal training technology, you can access custom-tailored workouts in scenic locations all over the world from the comfort of your treadmill. New with the 2022 model, this membership is now a family membership, allowing for multiple user profiles on the account.

Powerful Motor:

Great for heavy duty training, the X22i is powered by a self-cooling 3.6 CHP motor that hits a high speed of 12 mph.

Wide Track:

The track measures 22 inches wide and 60 long. For comparison, a typical club treadmill has a 20-inch wide and 60-inch long track, so the X22i is downright roomy.

Bluetooth Sound System:

The X22i is equipped with Bluetooth audio capabilities and a set of 3-inch digitally amplified speakers, making it easy for you to stream your favorite workout playlists so you can stay motivated through music.

Heart Rate Monitoring:

This treadmill comes Bluetooth-enabled for both ActivePulse and chest strap heart rate monitoring.

High Capacity:

The user weight capacity is 300 pounds.

Easy Assembly:

Incline trainers are relatively easy to assemble. Expect assembly to take around half an hour.
NordicTrack Commercial X22i Treadmill - Key Specs:
| | |
| --- | --- |
| Star Rating: | 4.65-stars |
| Motor: | 3.6 HP |
| Incline: | -5 to 40% |
| Running Area: | 22" x 60" |
| Folding: | No |
| Top Speed: | 12 MPH |
| Weight Capacity: | 300 LBS |
| Dimensions: | 81" L x 39" W x 76" H |
| Built-In Programs: | iFit |
What We Don't Like:
Full Machine Price:

At $3,299, the X22i is a premium treadmill, so it would be wise to check updates for specials.

Short Warranty: With recent changes at NordicTrack, warranties across the board have been shortened to 10 years on frames, 2 years on parts and electronics, and 1 year on labor. Unfortunately this just doesn't keep up with their competitors, and is a bit of a disappointment

.
Our Verdict:
The new X22i has just about everything: high power, serious incline/decline and fantastic electronics. As a favorite luxury treadmill, the X22i Incline Trainer offers an impressively immersive workout. Highlights include a steep incline, a strong motor, an extra-wide HD screen, and iFit Coach for customized training. This is one of the top treadmills on the market. 
However, for some shoppers the price is just too high. Its price tag is the only significant drawback, and no matter what deal you get, this machine comes at a premium price. 
What's Changed For This Year
Each year a few models get upgrades. Larger screens, stronger motors, or better tech are common. Occasionally you will see two treadmills with the same name on the manufacturers site, which is confusing enough for us treadmill experts, let alone a new consumer. Below is a quick breakdown of what is new on the latest version of this treadmill.
New for 2022 (January 2022 release)

Updated HD Touchscreen: The 22-inch screen now tilts and pivots for better usage.
Improved Adjustments: Faster incline/decline via AutoAdjust Technology.
Better Sound: Premium 30-watt speakers.
Added Heart Rate Options: The addition of ActivePulse Technology makes monitoring cardio exercise more interactive.
Strength Training: A complimentary pair of adjustable dumbbells comes with the purchase, valued at $349.
New for 2021 (November 2020 release)

Updated HD Touchscreen: Improved processing and dual-band WiFi compatibility will ensure a more seamless video experience when following along to live or streaming workout classes.
New Mobile App: iFit is now also available as a mobile app for your smartphone.
Quiet Drive Incline Tech: The incline drivers on the 1750 are smoother and quieter than ever, and allow for more precise control during instructor-led classes. Quieter is always better, especially when you need to follow guidance/instruction.
Bluetooth Upgrade: Previously you could use Bluetooth to pair your phone to your treadmill, allowing you to listen to your own playlists while working out. Now, you can pair your Bluetooth headphones to your treadmill, so that you can listen to your instructor without disturbing the whole house.
Expanded iFit Offer: In previous years, these treadmills would come with an individual 1-year iFit membership, but for 2021 these memberships have been upgraded to family memberships—perfect for households with multiple runners.
Integrated Sled Push: Another new addition to the treadmill is the built-in push bar which allows to set the machine to 1 mph and drive through the program. A great strength and cardio move, this incorporates the upper body into what would normally be a lower body dominant machine.
Recent Updates
July 13, 2021: Added some FAQs to the page.
July 24, 2021: Updated the specs to include the Integrated Sled Push feature and reduced noise levels.
April 1, 2022: Updated specs and FAQs.
NordicTrack X22i FAQs
Does the NordicTrack X22i fold up?
The NordicTrack X22i does not fold up. Its footprint is 81" L x 39" W x 76" H.
How much does the NordicTrack X22i weigh?
The X22i weighs 505 lbs. in-box and its user weight capacity is 300 lbs.
Where should I buy the NordicTrack X22i?
Buying your treadmill directly from NordicTrack online is usually the cheapest option after considering online discounts, delivery, consumer protections and special offers such as the free, 1-year iFit membership included with the X22i.