NordicTrack Commercial X22i Review
Best Buy Award(s):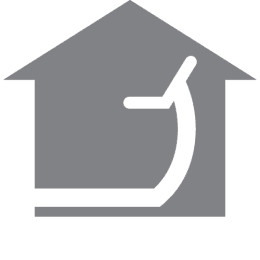 Home Use
Treadmills are diverse in their array of special features and capabilities, and NordicTrack incline machines are the perfect fit for people looking for a way to burn more calories and incorporate strength training into their treadmill workouts. Not only does the X22i model have an industry-leading 40% incline, but it also simulates downhill movement with -6% decline. Although it costs a pretty penny, it's among the cheapest for an incline treadmill that provides an immersive exercise experience. 
NordicTrack named their high-powered incline trainer treadmill the X22i after its super-sized, 22-inch Smart HD touchscreen that supports customized workout programming through iFit. Who needs an expensive gym membership or personal trainer with an interactive treadmill screen like this? AutoAdjust Technology makes for quicker incline and decline transitions as well as ActivePulse Technology for interactive heart rate training. If you're up for the challenge, keep reading my in-depth, hands-on review, and learn why we've awarded it with the best overall deal for an incline trainer.
PROS
Expansive incline/decline of -6 to 40%
Large, 22-inch touchscreen
30-day iFit Family Membership trial
Powerful, 4.25 CHP motor
Large running surface for tall/fast runners
Realistic terrain simulation
Good durability expectations
CONS
Short warranty
Expensive
Takes up a lot of space
Non-tilt/pivot screen limits off-treadmill workout efficiency
Watch My Video Review of the NordicTrack Commercial X22i
NordicTrack Commercial X22i Treadmill - Key Specs:
| | |
| --- | --- |
| Star Rating: | 4.65-stars |
| Motor: | 4.25 HP |
| Incline: | -6 to 40% |
| Running Area: | 22" x 60" |
| Folding: | No |
| Top Speed: | 12 MPH |
| Weight Capacity: | 300 LBS |
| Dimensions: | 70" L x 39" W x 72.5" H |
| Built-In Programs: | iFit |
This Treadmill Could Be Right If You Want:
A large, interactive screen which tilts and pivots

iFit programming with scenic running trails

A whopping 40% incline and -5% decline

A machine that offers an upper body workout as well as lower
Construction
Frame
The NordicTrack X22i is made of welded, reinforced steel that's powder-coated for protection from corrosion. Although this makes it heavy, it's also a solid piece of machinery built to hold up against more aggressive training. This is especially important considering the extreme incline max. Steel is more stable than the aluminum alternative, but it is susceptible to rust and corrosion. Make sure you follow NordicTrack's suggested maintenance schedule, and wipe the machine down to remove sweat after each use. 
A lot of thought went into the frame design. For starters, the motor is positioned under the rear deck whereas most treadmills put them in the front. This provides extra room for your stride on your tread belt. I also appreciate the way the support beams curve to bring the console closer while you use the treadmill without compromising on stride length, especially when you're maxed out at 40% incline. NordicTrack really thought of it all as they designed the X22i.
Assembly is easy, but getting the machine into the house is difficult, especially if you're trying to do it on your own. I'd highly recommend paying an extra $299 for room of choice assembly. My delivery crew was able to assemble in less than 15 minutes.
Deck
Running Deck Length and Width
The NordicTrack X22i track measures 22"W x 60"L. For comparison, a typical club treadmill has a 20"W x 60"L track, so the X22i is downright roomy. If you plan on using your treadmill primarily for walking, this may be a bit excessive unless you're drawn to the extreme incline. Otherwise, walkers should check out our roundup of the best treadmills for walkers.
Cushioning
Storage and Portability
If you're working with a small space, this may not be the best treadmill for you since it's large and doesn't fold. I'd recommend checking out our favorite folding treadmills. However, if a sturdy incline trainer is what you're in the market for, you'll definitely need to map out where you plan to put it. 
The NordicTrack X22i has a footprint of 70"L x 39"W x 72.5"H. Let's break those measurements down. The length and width are pretty self explanatory. You'll need a 6'x4' rectangular space for your treadmill to live, but, especially with an incline trainer, vertical space is critical. 
When assessing the treadmill height listed in the specs, this is reflective of the height of the machine itself and doesn't factor in the user and how far their head will be from the ceiling. Use the following formula to ensure you have ample ceiling space:
Step-Up Height (14") + Tallest User Height + 3 feet < Ceiling Height
If you plan on maxing out the 40% incline, you need to do a little more math as the deck elevates a total of 33" from the floor. 
Max Incline Height (33") + Tallest User Height + 3 feet < Ceiling Height
You can see why the footprint specs can be deceiving when it comes to vertical space. While it would seem you only need about six feet of vertical space, to facilitate maximum incline for someone standing six feet tall, you'll need a ceiling of around 12 feet high.
The X22i weighs 417 lbs., but that doesn't mean you can't move it around if you need to. The transport wheels located in the front allow you to roll it easily across uncarpeted floors. It's easiest to achieve movement when you set the deck to a slight incline of around 10%.Due to its heavy weight, you should consider a treadmill mat with your purchase to protect your floor.
Motor
To facilitate such an extreme incline range, the NordicTrack X22i needs a powerful motor, and that's what it has with the self-cooling, 4.25 CHP DurX™ Commercial Plus motor. You can read our helpful motor guide for more information, but, in a nutshell, 4.25 is on the higher end of the spectrum, and it's measured using the continuous duty rating system, meaning it indicates how power is maintained through your workout, not just peak power. 
Unlike most treadmills that place the motor in the front of the deck, the X22i motor is located in the back. Not only does this reduce the size of the motor hood to allow more space for your foot strike, but it makes it possible to achieve the incredible 40% incline. The incline motor is visible during use, but the primary motor that powers the machine lives beneath the protective hood. To keep from overheating, the X22i motor is self-cooling, an important feature for a product capable of such intensive training.
With such a powerful motor, noise can be a factor, so I performed a test using my decibel meter on my phone. Here's how it weighed in:
3 mph- 40 decibels, comparable to normal conversation

6 mph- 51 decibels, comparable to the sound of a dishwasher

9 mph- 52 decibels, comparable to the sound of a running car

12 mph- 61 decibels, comparable to the sound of a vacuum cleaner
Even though it features a more powerful motor, the X22i noise was comparable to the popular Sole F80.
I took a look under the hood during my review process. When I stuck my cell phone behind the motor and took a picture, I was surprised to see the motor rated a 4.25 CHP when NordicTrack's online specs indicate it to be 4.0 CHP. I notified NordicTrack so they can update this information, so, if you've seen 4.0 listed on their site or on other reviews, it's actually a bit more powerful than that.
Display
The NordicTrack X22i stands apart in the industry with its 22" Smart HD Touchscreen with optimized HD graphics performance and added processor cooling. If you're planning to invest in this machine, it's definitely worth the extra cost to pay for iFit programming. Since the screen is limited to use with the popular fitness app, it just makes sense, and you can take advantage of endless, boutique-level fitness experiences for a fraction of the cost. 
Presentation
The touchscreen certainly takes center-stage, but there's more to the overall presentation of the console than the eye-catching HD graphics. Vertically positioned on the left-hand side are the OneTouch incline controls complemented on the right-hand side with the OneTouch speed controls. They make it easy to quickly set your speed and/or incline as you begin your workout, and it also allows you to make changes during manual interval training.
If you need more precise speed/incline control, the up and down buttons allow you to adjust incline in 0.5% increments and speed in .01 MPH increments. I find this helpful during heart rate training when I need to make smaller tweaks. While some prefer raised buttons, the flat controls are very responsive, and you don't have to push hard on the buttons to engage. Working our way into the middle, we see the Start and Stop buttons located on either side of the emergency stop key.
Accessories
NordicTrack pulls all the stops with the X22i, ensuring you have the accessories needed to keep your workouts engaging and as comfortable as possible. Its Bluetooth headphone connectivity allows you to sync your preferred wireless audio device to enjoy workout music and/or your iFit trainer without bothering others in the home. 
Two 3" digitally-amplified speakers are included if you prefer not to use headphones. Located beneath the screen, you can also use the recently enhanced speakers to connect with your smart device to stream your favorite music while you workout. Behind the screen are two large storage areas where you can fit your water bottle, phone, or other items. While it may seem a bit inconvenient having your water bottle behind the screen, due to the extreme incline, this is the best place the storage pockets could be placed. 
The iFit Bluetooth chest strap is an innovative feature. Not only does it provide an accurate heart rate readout, but it's able to communicate with your iFit programming, allowing the X22i to auto-adjust to maintain the target heart rate. All the while, dual AutoBreeze™ workout fans are powerful and make a big difference in keeping you cool. 
The X22i doesn't include a tablet holder. If you use iFit, this shouldn't be a big problem. However, if you enjoy watching your favorite show or doing other activities on your smart device while you workout, this may be a problem.
Training
Speed and Incline
The NordicTrack X22i is renowned for its industry-leading incline/decline range of -6% to 40% powered by a hydraulic lift system. When walking uphill, you engage your glutes and hamstrings, and walking at a decline shifts the focus toward the quads. Either way, you're introducing strength training to your cardio workout, a great way to enhance your overall wellness in a single session. 
Incline training is ideal for weight loss as well. By walking or running on the most extreme incline setting, you can burn calories at about five times your usual rate. To keep you entertained through the burn, the track will change incline in sync with the program or Google Street View workout you choose to view on-screen.
AutoAdjust™ Technology
The beauty of iFit programming comes with the AutoAdjust™ technology. Your trainers on-screen are able to match their workouts to yours for a truly immersive experience. Of the various fitness classes I teach, spin classes can be the most difficult as it can be nearly impossible to communicate the precise level of resistance to add during our workouts. With iFit, your trainer is able to take the reins, removing the guesswork on your part and making the entire experience more seamless.
Push Bar and Sled Grips
When you first set up your treadmill, the handles seem a little dramatic. However, when you max out the incline, you quickly realize the purpose of the sled grips. You're positioned much higher when you reach 40%, and the handles are within reach. Using the push bar and sled grips as part of your incline training allows you to burn more calories and tone muscles in the legs and core as you power through extreme uphill hikes as they simulate the feeling of pushing a weighted sled.
Smart-Response Drive System
Speed and incline response is important. It can be highly disruptive when it takes a long time for your cardio machine to speed up, slow down, and move up and down during interval training. NordicTrack incorporates their Smart-Response Drive System to ensure these transitions are as quick and smooth as possible. 
To get from 0 mph to 12 mph, it takes about 20 seconds. If you engage in interval training, expect transitions at a rate of 1.66 seconds for each 1 MPH increment of change. To go from 0% to 40% max incline, it takes 20 seconds, or 2% per second. 
iFit Programming with AutoAdjust Trainer Controls
With your 30-day iFit trial, you get access to much more than simple stat tracking and workout suggestions. iFit is designed to offer a full-spectrum of exercise options for all fitness levels. Aside from treadmill training, you can also pair with compatible bikes, rowers, and ellipticals. Off-machine, you can do strength training, yoga, mindfulness routines, and even participate in special series covering critical wellness components like sleep, neuroscience, leadership, focus, nutrition, anxiety, breathwork, mindfulness and more. 
The 22" touchscreen is much larger than many other products, and it really helps you immerse yourself into the scenic locations featured on iFit programs. The AutoAdjust™ controls match whatever topography you see on screen, and it does a great job at making you really feel like you're there. 
You get some options when it comes to volume when using iFit. You can choose to adjust the volume of the music and trainer's voice separately. Unlike some fitness apps that restrict music options, iFit features current hits more likely to appeal to a larger audience. 
The family membership allows for multiple user profiles on the account. I love that there are off-treadmill workouts available. You can see my NordicTrack Select-A-Weight dumbbells in several of these images, and they can serve as a great addition to your purchase for a well-rounded fitness experience. My only complaint would be that, since the screen doesn't tilt or pivot, you can't really see it all that well when you're doing off-treadmill workouts, so you'll need a tablet or other device when doing other types of exercise. I've read other reviews that say the screen does tilt, but, as you can see in my video review above, this just isn't the case. 
Durability
A treadmill in the $3,000+ price range is typically built to last. Sure, part of that hefty investment goes toward the electronics, but build-quality on the NordicTrack X22i is above-average. Let's explore durability expectations based on four important indicators: warranty, weight capacity, rollers, and belt. 
Warranty
Although the warranty isn't a guaranteed way to size up a product's durability, it gives insight into a company's confidence in their product. In a high-quality product, we like to see at least 30 years for the frame and motor, 2-3 years for parts, and a year for labor. 
I'd like to see a longer frame warranty. NordicTrack covers the X22i frame for 10 years, and this falls on the minimum side of our quality scale. Sure, there are products out there with shorter frame warranties, but, at this price point, 30+ years would be expected. 
Weight Capacity
A high weight capacity is a sign the machine is capable of standing up under heavy loads. Especially considering the NordicTrack X22i can reach a 40% incline, I was impressed with its 300 lb. weight limit. This falls on the high-durability spectrum with premium durability getting into the 500+ lb. range.
Rollers
Treadmills typically have two rollers. They are cylindrical pieces located at the front and back of the deck that attach to the belt to keep it, as the name implies, rolling. As the most commonly broken parts on a treadmill, it's good to take a look at quality. 
The larger the roller, the better grip it can get on the belt. Larger size also improves durability since it reduces the risk of the treadmill running hot. Common diameter sizes we see in the industry are 1.6" and 2.5", and, with the X22i, 2.5" Precision and Balanced Non-Flex Rollers are excellent indicators of a belt that will keep rolling and stay on straight.
Belt
The belt takes the brunt of each workout, and you can look at its layering to get an idea of how it should stand up. Common tread belts are 1-ply, 2-ply, and 3-ply. A single ply belt is a solid piece of rubber whereas 2-ply belts add an underside of cotton, polyester, urethane or mono-filament. The X22i has a 2-ply belt, and this is the sweet spot. It's quiet, durable, and results in less heat buildup, meaning you don't have to lubricate as often. Three-ply belts are more common on orthopedic treadmills to add cushioning, but the added weight can reduce durability with increased heat build-up.
Delivery
NordicTrack uses third party freight shipping companies to deliver their products, and this can be a headache at times. Issues like late deliveries and delayed customer service response are not a reflection of the manufacturer, and there are some tips to improve your delivery experience. 
For starters, have realistic expectations. Freight delivery typically comes from the nearest large city, and they cannot guarantee a specific delivery time. Be prepared to take half a day off work or otherwise ensure someone can be home to receive the delivery on the scheduled day. It can also be a good idea to print the confirmation email once you make your purchase. It includes your tracking number and contact information for the freight company, making it easier to clear up any issues that may come up. 
My Final Verdict
Although the full price is $3,499, purchase includes a 30-day trial of the Family Membership to iFit. I'm in love with the incline range, and, despite the price, the X22i made our pick for Best Overall Value Incline Trainer for 2023. Comparable products only feature an incline of 30% and will run you as high as $12,000, so the X22i really is a great deal. With recent changes at NordicTrack, warranties across the board have been shortened to 10 years on frames, 2 years on parts and electronics, and 1 year on labor. Unfortunately this just doesn't keep up with their competitors and is a bit of a disappointment. I also hope they make changes to improve their customer service experience.
The new X22i has just about everything: high power, serious Quiet Drive incline/decline, and fantastic electronics. As a favorite luxury treadmill, the X22i Incline Trainer offers an impressively immersive workout. Highlights include a steep incline, a strong motor, an extra-wide HD screen, and iFit programming for customized training. This is one of the top treadmills on the market. 
For some shoppers the price is just too high. Its price tag is the only significant drawback, and no matter what deal you get, this machine comes at a premium price. For the serious runner looking for a treadmill built to offer exceptional training, immersive workouts, and an industry-leading incline range, the NordicTrack X22i is my number one recommendation. 
What's Changed For This Year
Each year a few models get upgrades. Larger screens, stronger motors, or better tech are common. Occasionally you will see two treadmills with the same name on the manufacturers site, which is confusing enough for us treadmill experts, let alone a new consumer. Below is a quick breakdown of what is new on the latest version of this treadmill.
New for 2022 (January 2022 release)

Updated HD Touchscreen: The 22-inch screen now tilts and pivots for better usage.
Improved Adjustments: Faster incline/decline via AutoAdjust Technology.
Better Sound: Premium 30-watt speakers.
Added Heart Rate Options: The addition of ActivePulse Technology makes monitoring cardio exercise more interactive.
More Powerful Motor: The previous 3.6 CHP motor has been upgraded to a 4.25 DurX™ Commercial Plus Motor.
New for 2021 (November 2020 release)

Updated HD Touchscreen: Improved processing and dual-band WiFi compatibility will ensure a more seamless video experience when following along to live or streaming workout classes.
New Mobile App: iFit is now also available as a mobile app for your smartphone.
Quiet Drive Incline Tech: The incline drivers on the 1750 are smoother and quieter than ever, and allow for more precise control during instructor-led classes. Quieter is always better, especially when you need to follow guidance/instruction.
Bluetooth Upgrade: Previously you could use Bluetooth to pair your phone to your treadmill, allowing you to listen to your own playlists while working out. Now, you can pair your Bluetooth headphones to your treadmill, so that you can listen to your instructor without disturbing the whole house.
Expanded iFit Offer: In previous years, these treadmills would come with an individual 1-year iFit membership, but for 2021 these memberships have been upgraded to family memberships—perfect for households with multiple runners.
Integrated Sled Push: Another new addition to the treadmill is the built-in push bar which allows to set the machine to 1 mph and drive through the program. A great strength and cardio move, this incorporates the upper body into what would normally be a lower body dominant machine.
Recent Updates
January 4, 2023: Did a hands-on review. Updated entire article with details like step-up height, max incline height, transition rates, images of motor, and much more.
October 24, 2022: Added photos from personal use, updated FAQs, and added pros and cons table.
July 13, 2021: Added some FAQs to the page.
July 24, 2021: Updated the specs to include the Integrated Sled Push feature and reduced noise levels.
April 1, 2022: Updated specs and FAQs.
NordicTrack X22i FAQs
Does the NordicTrack X22i fold up?
The NordicTrack X22i does not fold up. Its footprint is 81" L x 39" W x 76" H.
How much does the NordicTrack X22i weigh?
The X22i weighs 505 lbs. in-box and its user weight capacity is 300 lbs.
Where should I buy the NordicTrack X22i?
Buying your treadmill directly from NordicTrack online is usually the cheapest option after considering online discounts, delivery, consumer protections and special offers.
What is the weight limit on the X22i?
How long does it take the NordicTrack X22i to ship?