Best Treadmills Under $1,500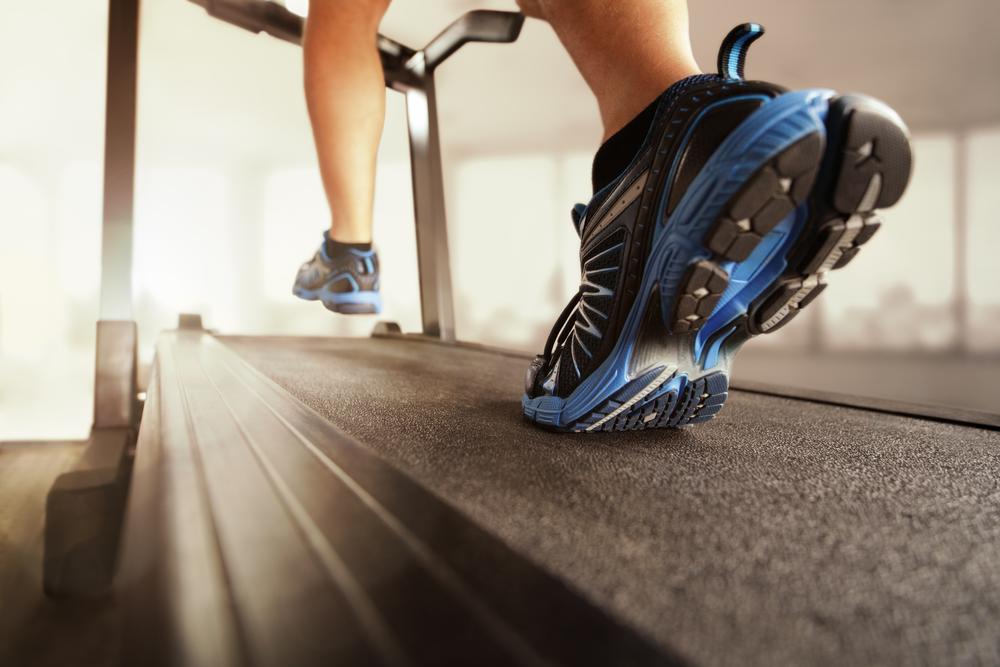 The most popular price bracket for home treadmills is $1,000 to $1,500. This midrange includes options that surpass cheaper alternatives in terms of quality without breaking the bank. With plenty of choices in this price range featuring sturdy frames, sufficient power for the typical athlete, and an appealing collection of electronics, this roundup will help you narrow down your options based on more specific needs. 
If you're ready to incorporate a best seller from a leading brand between the price point of $1,000 and $1,499, keep reading to see which of our top picks of the five best treadmills under $1,500 would be most compatible.
TOP BY CATEGORY
Best Overall Treadmill Under $1,500 – ProForm Pro 2000
Best Budget Pick – Horizon 7.0 AT
Best Build Quality Treadmill Under $1,500 – Sole F63
Best Treadmill Under $1,500 for Walkers – ProForm City L6
Honorable Mention – Sole F80
1. BEST OVERALL TREADMILL Under $1,500 – PROFORM PRO 2000
Where to buy ProForm Pro 2000

Where to buy ProForm Pro 2000
The Proform Pro 2000 Residential treadmill includes special upgrades and features that made it a customer favorite, and has gained our acclaim as the best overall treadmill under $1,500. Its 10-inch HD touchscreen is the perfect size to analyze your stats without getting in the way, and you'll appreciate the ability to automatically sync various programs with the incline and decline settings. This emulates terrains that can teleport you anywhere in the world without ever leaving the comfort of your house.
Whether you're a walker, runner, or somewhere in-between, the Proform Pro 2000 is built to meet the demand with a 3.25 CHP Mach Z motor. Speed ranges from 0-12 mph, and adding resistance with incline can go a long way in building muscles without all the extra equipment. While a standard tread belt, 55-inch residential treadmill can be restrictive for taller runners, this product features a spacious 60- by 20-inch track. In terms of workout programs, this treadmill comes iFit-ready with automatic trainer control. A separate SmartBeat heart rate monitor can be purchased with the treadmill to use in conjunct with an iFit membership. 
Have you ever noticed you can give your workout just a little more effort when your favorite song comes on? With the Proform Pro 2000's impressive audio system, you can get the most out of every sweat session. The dual 2-inch speakers and audio auxiliary port allow you a custom experience. Whether you're in the mood for your favorite running playlist or motivational coaching, this audio system has you covered. See our detailed review of the ProForm Pro 2000.
Pros
Cons

3.25 HP Mach Z Motor

i-Fit Enabled

10″ HD Display
KEY SPECS
| | |
| --- | --- |
| Motor | 3.25 CHP Motor |
| Incline | -3 — 15% |
| Running Area | 20″ x 60″ |
| Folding | Yes |
| Top Speed | 12 MPH |
| Weight Capacity | 300 LBS |
| Dimensions | 77.3″ L x 35.3″ W x 59.6″ H |
| Screen | 10″ Smart HD Touchscreen |
| Warranty | 10-year frame/motor/deck, 2-year electronics/parts, 1-year labor |
2. BEST BUDGET PICK – HORIZON 7.0 AT
Where to buy Horizon 7.0 AT

Where to buy Horizon 7.0 AT
Are you a serious runner who wants a quality product at a great price without having to worry about poor construction? Look no further than Horizon Fitness and the 7.0 AT. This model eliminates all the unneeded extras that often do more to keep companies competitive than to keep you fit. It provides plenty of options for a challenging workout, great connectivity, and is built with the quality needed to keep up with heavy use. 
It's important to do your homework before you buy, which is why you're reading this now. Where other products in this price range take shortcuts that reduce durability, there are three main features the Horizon 7.0 AT has working in its favor that indicate it should pass the test of time:
Steel frame for a sturdy foundation

A powerful 3.0 CHP motor

Lifetime warranty
Whether tall, short, or somewhere in-between, the 60-inch running deck and shock absorption system provide the space you need for a long stride to get the endorphins flowing. Horizon Fitness also affords users great workout programs. See our detailed review of the Horizon 7.0 AT.
Pro Buyer's Tip: Sometimes, the Horizon 7.4 AT goes on sale for under $1,500. It's definitely worth checking, especially if you'd like to take advantage of a 3.5 CHP motor and even more running space. 
Pros
Cons

Great price

Excellent speed range

Spacious running deck
KEY SPECS
| | |
| --- | --- |
| Motor | 3.0 CHP Motor |
| Incline | 0 — 15% |
| Running Area | 20″ x 60″ |
| Folding | Yes |
| Top Speed | 12 MPH |
| Weight Capacity | 325 LBS |
| Dimensions | 76.5″ L x 36″ W x 59″ H |
| Screen | 7″ LCD screen |
| Warranty | Lifetime frame/motor, 3-year parts, 1-year labor |
3. BEST BUILD QUALITY TREADMILL UNDER $1,500 – SOLE F63
You get what you pay for, and, in many circumstances, when you buy a treadmill under $1,500, the low price comes with a quality compromise. With the Sole F63, not only are you getting a very inexpensive treadmill, but you're getting one that will stand the test of time. This is largely due to the fact that Sole skips many of the often gimmicky extras thrown in to set the manufacturers apart. Rather, their F63 model focuses on the features that really matter like advanced cushioning, large track rollers, and a heavy-duty motor. Maximum user weight is a whopping 325 pounds.
Although you don't get all the bells and whistles, the Sole F63 still offers an expansive range of incline from 0-15% and 10 preset workouts that make it easier to reach your fitness goals. If you're training for a competition or otherwise need a specific regimen, you can also enjoy two user-defined workouts. Best of all, the 6.5-inch LCD screen tells you everything you need to know to push your own limits. See our detailed review of the Sole F63.
Pros
Cons

High-quality construction

Roomy track

10 built-in training program

Fewer special features

Slow acceleration
KEY SPECS
| | |
| --- | --- |
| Motor | 3.0 CHP Motor |
| Incline | 0 — 15% |
| Running Area | 20″ x 60″ |
| Folding | Yes |
| Top Speed | 12 MPH |
| Weight Capacity | 325 LBS |
| Dimensions | 82″ L x 35″ W x 66″ H |
| Screen | 6.5″ LCD Screen |
| Warranty | Lifetime frame/motor, 3-year parts/deck/electronics, 1-year labor |
4. BEST TREADMILL UNDER $1,500 FOR WALKERS – PROFORM CITY L6
Where to buy ProForm City L6

Where to buy ProForm City L6
Do you plan to use your treadmill primarily for walking? In that case, there's no sense paying more than you have to for extra space and features you won't be using. With the ProForm City L6, you get exactly what you need. Even though it's under $1,500, this model keeps things simple with:
Top running speed of 8 MPH, more than enough for the walker/jogger
Zero incline, keeping costs low
Small running deck, great for saving space
You get what you need at a price you can afford while maintaining an uncluttered aesthetic in your home gym since the ProForm City L6 Treadmill delivers a minimal footprint. Depending on the latest deals, you can score this sleek treadmill for around $600-$700, and it easily slides under your bed or into the closet when not in use. It may only weigh 125 pounds, but that doesn't mean it has a weak load capacity. It's capable of supporting up to 250 pounds, and ProShox Cushioning reduces impact on the joints to make every workout as smooth as possible. 
When you purchase your ProForm City L6 treadmill, you automatically get a one-year Family Membership with iFit, a value of nearly $500 free just for being a customer. If that's not your thing, the unit features Bluetooth connectivity, allowing you to try out other fitness apps with your tablet that can be placed in the convenient tablet holder. 
The ProForm City L6 is the perfect fit for busy folks who doesn't have a whole lot of space in their home and want to do their cardio without fighting the crowd at the gym. The 5″ touchscreen display also affords users great interactive training options via iFit. It comes at a fraction of the cost of comparable products and slips away seamlessly when you're finished using it. See our detailed review of the ProForm City L6.
Pros
Cons

Simple to store

iFit coaching

Small running track perfect for walking

Must use your own tablet

No Incline
Low top speed (8mph)
KEY SPECS
| | |
| --- | --- |
| Motor | 1.6 CHP Motor |
| Incline | n/a |
| Running Area | 17.5″ x 45″ |
| Folding | Yes |
| Top Speed | 8 MPH |
| Weight Capacity | 250 LBS |
| Dimensions | 70.25″ L x 29″ W x 44.5″ H |
| Screen | 5″ Display |
| Warranty | 10-year frame, 1-year parts/labor |
5. HONORABLE MENTION – SOLE F80
Are you training for a long-distance competition? Maybe you carry a lot of weight and worry cheaper products won't be able to support you. If you're willing to invest an extra hundred bucks, the Sole F80 is a product you'll definitely want to check out. 
The investment in your fitness is one that pays off, and that extra $100 can go a long way for the serious athlete. For starters, the deck is reversible. This means, when one side wears out, you can flip it over for extended durability. The frame, motor, and deck are protected with a lifetime warranty to further assure you of quality construction built to last. It also features a great running surface with a load capacity of 375 pounds. In terms of interactive training, the Sole Fitness App features everything from slow walks to interval training.
That extra money goes beyond quality construction. When you buy a Sole F80 treadmill, you also get to take advantage of plenty of helpful extras like:
Bluetooth compatibility that lets you transfer your data to your smart device

Built-in cooling fans

An accessory tray

Integrated tablet holder

Bluetooth speakers for entertainment and motivation

USB charging port
Best of all, the Sole F80 periodically goes on sale for $100-$200 off, so it may be in your budget. See our detailed review of the Sole F80.
Pros
Cons

Roomy, reversible deck

10 preset workouts

9″ LCD screen
KEY SPECS
| | |
| --- | --- |
| Motor | 3.5 CHP Motor |
| Incline | 0 — 15% |
| Running Area | 22″ x 60″ |
| Folding | Yes |
| Top Speed | 12 MPH |
| Weight Capacity | 375 LBS |
| Dimensions | 82″ L x 37″ W x 66″ H |
| Screen | 9″ LCD Screen |
| Warranty | Lifetime frame/motor/deck, 5-year electronics/parts, 2-year labor |
Torn between a few models in this roundup? Try out our convenient comparison tool. It's simple. Just select any treadmill you want to learn more about, and click 'compare'.
WHAT TO LOOK FOR WHEN SHOPPING FOR A TREADMILL UNDER $1,500
WHAT IS YOUR LONG TERM BUDGET?
Throughout the course of this roundup, we took a look at some quality products. However, when they're less than $1,500, they often lack extra features. If a lower cost is more important to you than accessories, this could very well be the way to go. However, they also sometimes have lower weight limits and less horsepower. 
For people who don't weigh much or use their treadmill primarily for walking or jogging, it wouldn't make sense to spend more for features you don't need. However, if you're looking for a product capable of providing long-lasting use for the hardcore athlete, it can be worth it to make a larger investment. Before committing to a treadmill under $1,500, consider whether your usage and body composition would necessitate a larger investment. 
WHAT WARRANTY SHOULD I EXPECT IN A TREADMILL UNDER $1,500?
Make sure the lower price doesn't come at the cost of a compromised warranty. In the $1,500 price range, you should still expect a warranty of at least 10 years for the frame. The motor with all its working parts is one of the more likely components to fail, and many manufacturers will overshadow a short motor warranty with a great frame warranty. Your motor warranty should be at least five years. Finally, look for a warranty on parts and labor of at least one year. 
HOW'S THE QUALITY OF FOLDING TREADMILLS?
Folding treadmills are excellent for home use when there is little space as they can be easily stored when not in use. They are often much less expensive than their non-folding counterparts. Overall, they could be a great fit. Just make sure they are of quality construction if you plan to use it for more than walking and light jogging. Features like a short running belt and the use of lightweight materials in construction are better suited for walking.
Recent Updates
June 22, 2021: Numerous specs have been updated for accuracy and to reflect changes made for 2021 models.
October 19, 2022: Updated pictures from hands-on reviews as well as specs.
Best Treadmill Under $1,500 FAQs
WHAT IS THE BEST TREADMILL UNDER $1,500?
Our experts recommend the ProForm Pro 2000 as the best treadmill under $1,500 currently on the market. For a low price, you get access to excellent features and quality construction. Learn more in our full description above.
ARE CHEAP TREADMILLS WORTH BUYING?
We have detailed some high-quality products. Some are geared toward the runner who values fitness over features, so a cheaper price tag might indicate fewer extras with quality construction. Others have a low weight capacity for the lightweight runner who doesn't need to spend extra for a product that can support 375+ pounds. With that being said, sometimes a low cost means low quality. Key indicators to look out for are warranties on parts and labor of less than one year and motors indicating "horsepower" rather than "continuous horsepower".
ARE FOLDING TREADMILLS HARD TO STORE?
Folding treadmills typically come with detailed instructions. As with any new product, it may take a few times to get good at it, but you should get to the point of being able to store most foldable treadmills quickly and easily.
ARE DISCONTINUED MODELS WORTH CONSIDERING?
Yes. While we only included treadmills still in production for this review, there are a number of great models still available at online retailers for a discounted price. Manufacturers routinely upgrade models, just like cars, and sometimes an older model is a great investment. Be sure to check the warranty and make sure it's still supported by the brand.
DOES THE PRICE OF A TREADMILL CORRELATE WITH QUALITY?
Not at all. Typically the price is reflective of the motor and screen size. Overall size of the unit can also be a factor.