Yowza Lido Review
Note: It appears that Yowza has gone out of business so please beware that if you buy a machine from them that it is going to be as-is.
Low price doesn't always mean low quality. The Yowza Lido treadmill, which is a folding treadmill for home gyms, has a much longer parts warranty than competitors in its price class. The machine normally sells for $999 but is now even more affordable online. A digital scale with Intelligent Weight Management (IWM) is included. The scale interacts with the treadmill to design effective workouts.
However, some important trade-offs include little workout variety and a very narrow track. If you want better program variety and a standard track, pay just $100 more to buy the Yowza Osprey.
What We Like:

Assembled: The Lido arrives already assembled! You can be working out within five minutes of receiving the delivery.
Quiet & Durable Motor: Yowza's motors are sold with lifetime guarantees. The Lido's 2.5 CHP motor is designed to provide power for a lifetime of long walks and light jogging. If you need a folding treadmill for runners instead, check out the Yowza Sebring.
IWM: Yowza's Intelligent Weight Management system takes your weight, gender and other physical data into account to help you make the most of your treadmill.
Heart Rate Monitoring: Stay in your target heart rate zone with the help of grip pulse rate monitors.
Incline: Two incline levels bring an extra challenge to workouts. Training on a slope helps boost your metabolism and further enhances muscle tone.
Folding Design: The Lido treadmill can be folded to save space in your home. When compact it's just 14" thick. A gas-assisted lifting system makes the folding process easy.
Warranty: Yowza's generous standard warranty includes a lifetime guarantee on the motor and frame, three years on parts and a year of in-home labor. Three-year, four-year and five-year service plans can be purchased too. Furthermore, buyers get a 30-day money back guarantee.
Yowza Lido Treadmill - Key Specs:
| | |
| --- | --- |
| Star Rating: | 3.1-stars |
| Motor: | 2.5 HP |
| Incline: | Two Levels/Manual Adjustment |
| Running Area: | 17" x 51" |
| Folding: | Yes |
| Top Speed: | 8.8 MPH |
| Weight Capacity: | 250 LBS |
| Dimensions: | 63" L x 32" W x 52" H |
| Built-In Programs: | 8 |
What We Don't Like:
Track: The Yowza Lido track is 55″ L x 17″ W. This is quite narrow. Most home treadmills have track widths of 20″. In our review, the Lido is a good option for smaller trainees but its compact design isn't ideal for bigger people.
Cushioning: We knocked this product's rating down a bit for the very basic cushioning. If your joints give you trouble, you should opt for a fitness machine with extra impact protection.
Few programs: The low-cost Lido lacks the ample programming found on other Yowza treadmills. Your options include manual mode and 20, 40 and 60 minutes walks or jogs.
High speed: The top speed is 8.8 mph. Most treadmills (even for walkers) have top speeds of 10 mph.
Our Verdict:
The Lido is now Yowza's cheapest folding treadmill. It's not as impressive as other products from this brand, but it can provide several years or more of cardio exercise for less than $1/day. We're a bit disappointed by the light programming, the lack of other perks such as audio and the recent customer service issues, but the combination of IWM and a long warranty still makes this product attractive. The Lido's best for not-so-large trainees who mostly walk or jog rather than run.
For an even better value, see the Yowza Osprey. Also a folding treadmill, it has a number of advantages over the Lido yet costs only $100 more.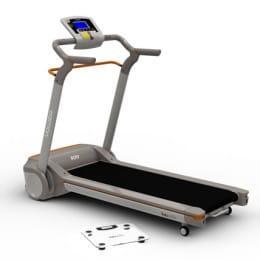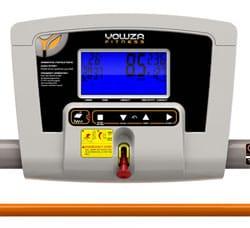 Other Yowza Treadmill Reviews: